Leisurely Summer Series: CBD Pop Up Dinner & Tunes - SAT 7/27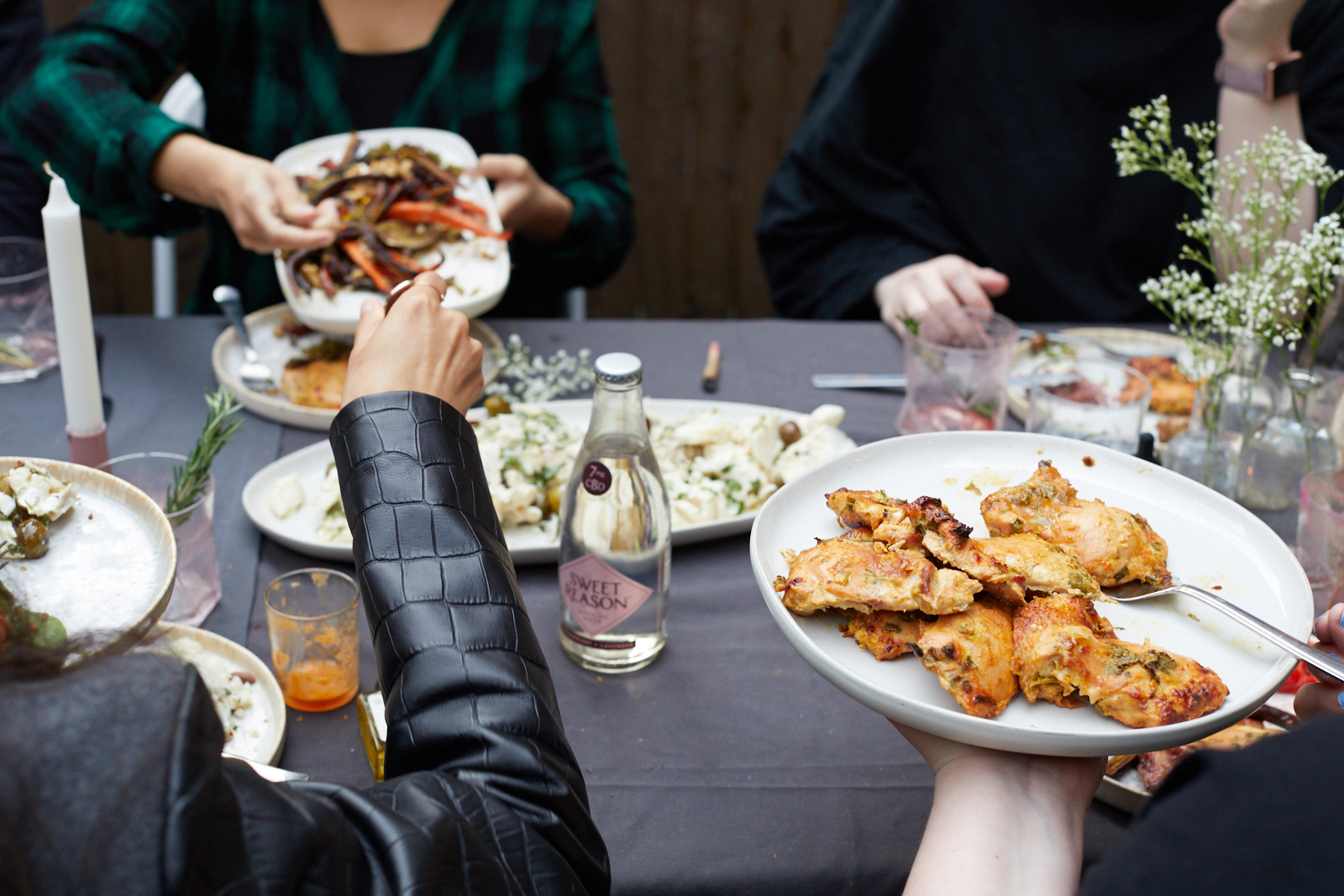 Leisurely Summer Series: CBD Pop Up Dinner & Tunes - SAT 7/27
saturday, july 27th, 2019
5:30pm - 8pm
leisurely house (secret east village location)
This experience is part of our Summer Series- offering a more relaxed, and summer-centric vibe from a curated selection of some of our favorite restaurants, chefs, and even musicians!
Secret East Village location to be revealed upon booking.
Join Nicole Rutsch, Co-Founder of Hint of Greens™, a cannabis-driven wellness brand that teaches healing through plant-based medicine, along with Vince Azure, a NYC-based Alt-Pop recording artist who's opened for GRAMMY award-winning artist, James Bay, for an unforgettable CBD dinner, complemented by melodic summer tunes.

Nicole will infuse our food with healing energy and CBD olive oil to raise our vibration and help align mind, body and soul. We'll then be seated at the dining table in our outdoor garden for a family-style meal, bringing together farm-fresh food, along with Holy Fire Reiki Energy and [a certain healing plant]. The food will be cooked with the intention of elevating the collective energy within and around us.
You'll then have the opportunity to add [a special spirit enhancer ;) ] to our dishes to further aid in this process. Nicole will provide guidance that will allow you to be in charge of your consumption.
This evening is an opportunity to connect, indulge, and feel safe in your body whilst allowing your mind to expand and explore deeper levels of consciousness.
Additional vibes will be provided by Vince, who will perform a variety of pop and alternative songs to set the tone for the evening during the cocktail hour. Once again, the intention will center on heightened awareness, positive energy and congruence.
CBD Olive Oil goodies, courtesy of Pot d'Huile™ are included with your booking.
On The Menu
To Start

CBD-infused olives with fresh bread

Cumin Chicken Meatballs over a zaikai sauce

Veggie Flatbread


Mains

Watermelon Gazpacho

Faro Salad with Cherry Tomato, Smoked mozzarella and mint

Summer Veggie Salad with zucchini and Arugula

Jalepeño-Honey Steak

Seasonal Fish with Grapefruit and Olive Caper Tapenade


Dessert

Do-It-Yourself 'Smores
Drink

Aperol Spritz
On Nicole
Nicole has been running her own catering business in New York City since 2014. Initially, the majority of her clients came from the fashion industry, including Marc Jacobs, Tommy Hilfiger and Vera Wang to Rag & Bone, Michael Kors, Derek Lam, and many more. Recently, Nicole has expanded into the wellness industry, partnering with clients like: Alo Yoga, Athleta, Adidas and Bandier.
She is also the Co- Founder of HINT OF GREENS™ along with Shaman Lauren Courtney Unger, a cannabis-driven wellness brand that teaches healing through plant-based medicine. Nicole serves as the creative director.
On Vince
On New Year's Day, 2019, VINCE AZURE (azh-er) released three long-awaited songs that are easily the best yet from the up & coming NYC recording artist- "Homewrecker," "We Said Forever," and "I Don't Wanna Be Your Friend." Azure explores the complex themes of authenticity, altruism and love embodied in each of his evocative, sonic creations of infectious Alt-Pop music.
"I was born to perform music on a stage," says Vince Azure. This is something he discovered the first time he picked up the guitar as a child. Since then, he's spent countless hours sharpening his performance abilities to ensure that his passion and talents burn brightly every time he takes the stage. Azure's dynamism, sheer energy,
powerful voice and enthralling guitar-playing abilities make it easy for him to entrance and enrapture an audience. He has opened for GRAMMY-award winner James Bay and organized his own shows from Los Angeles to Paris.
For Azure, being genuine is the most important thing in his music career. "There's nothing about me or my music that's affected. It's all real. It's not just an image. I don't have an angle; I just want to enlighten and inspire you," Azure says.
With his three new powerful songs, Azure asserts that you can remain honest and genuine as a recording artist, while still creating catchy and appealing music. Azure is currently in the studio writing and recording material for release in summer 2019.